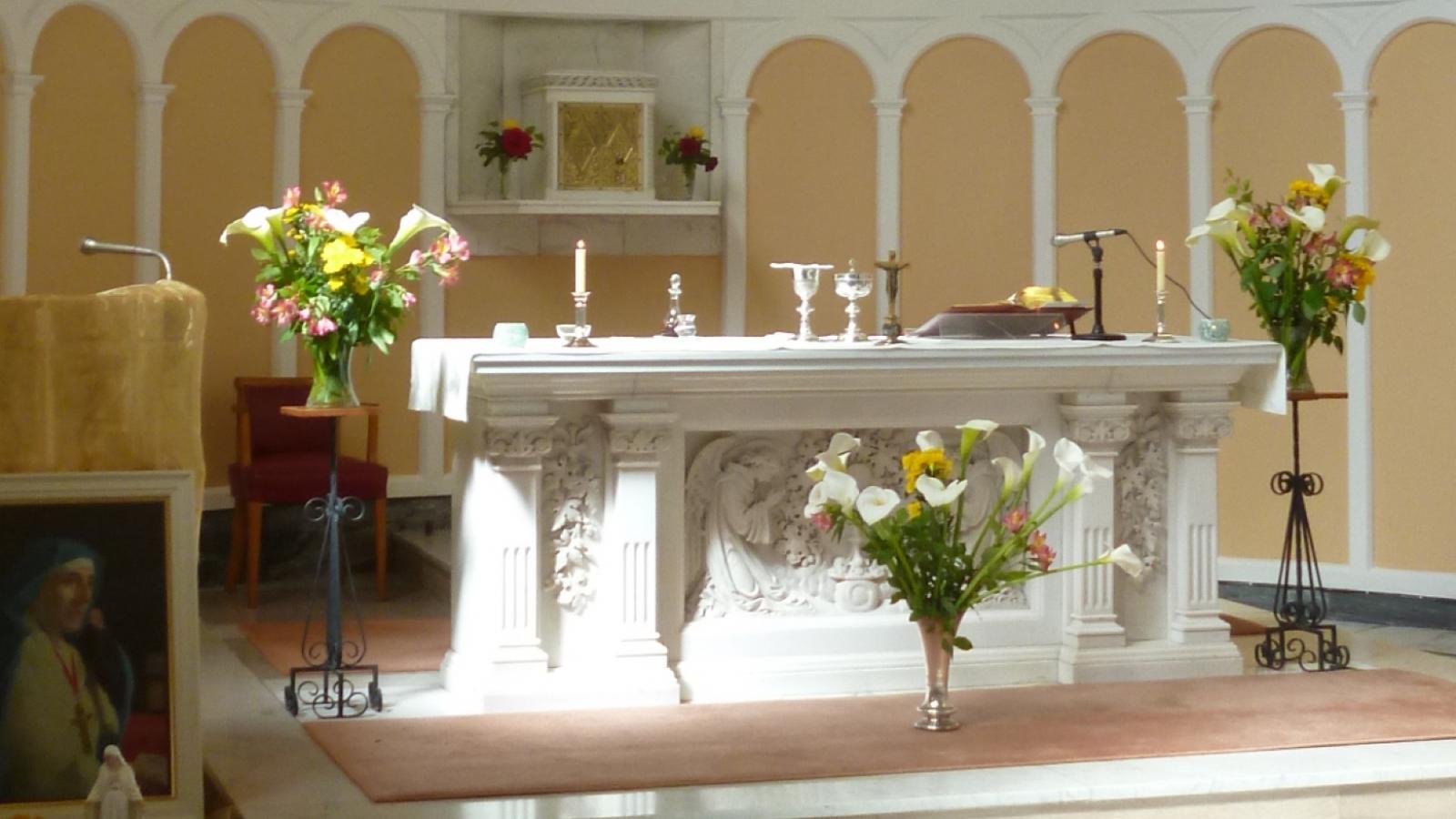 Count Arthur Moore from Cashel, Co. Tipperary, whose wife had got ill while  on a visit to Rome, was nursed back to health by two of the Little Company of Mary Sisters.  In appreciation to the Sisters, he said that he would like them to set up a foundation in Ireland. He asked Bishop Edward O 'Dwyer to invite the Little Company of Mary Sisters to St. John's Hospital Limerick, which He did in 1888.  Mary Potter was present for the opening. The hospital also became a Training School for nurses.  The Sisters finally left the hospital in 2006 and it continues today as a Voluntary Hospital.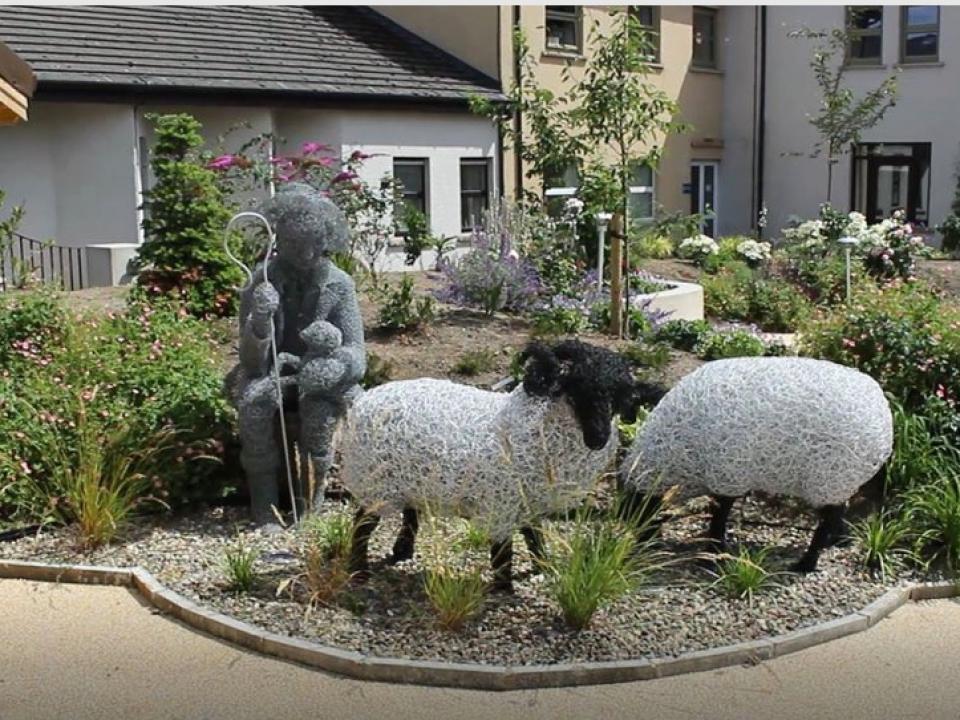 In 1923 Mother Ambrose O' Donnell bought Milford House in Castletroy, Limerick. The Sisters commenced a Novitiate there and formed the Irish Province. The Noviciate was later transferred to Dublin in 1975.    
In 1928 following the vision of Mary Potter in caring for the sick, the Sisters established a Nursing Home at Milford.   This home has now been converted into an administrative and educational resource centre for Milford Care Complex, while still preserving its unique architectural features. They Sisters set up hospitals in Abbeyleix, Carlow, Galway, Dublin and Fermoy.                                                                                                                              
The Sisters were involved in the establishment of what is today the Milford Care Centre in Castletroy, Limerick.
In 1977 it was recognised that the philosophy of palliative care would be an integral part of the legacy of Mary Potter and sought to make this care available for anyone who needed it.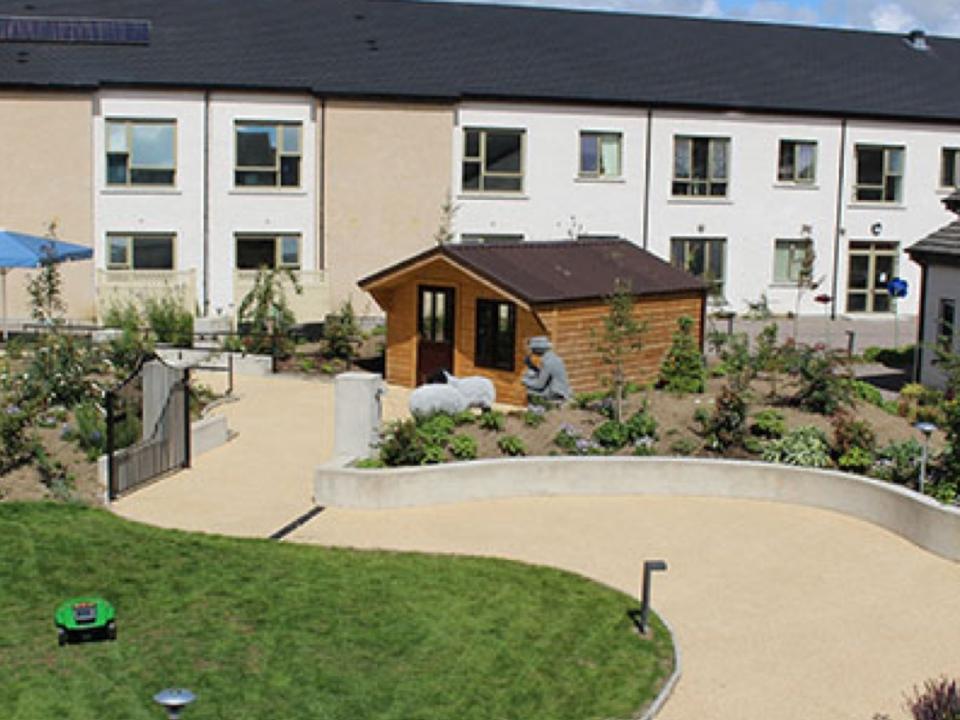 Milford Care Centre is the approved provider of palliative care for the Mid-West and comprises a hospice, nursing home, a day care Centre and home care services. It provides medical, pastoral and bereavement support to patients and families. It also has complementary therapies and creative arts.
Milford Care Centre is a separate entity from the Little Company of Mary with it's own Board of Directors. The Sisters are represented on the Board and there is another Sister who is Mission Coordinator at the Centre. 
Many educational programmes for professionals are conducted throughout the year on all aspects of palliative and holistic care. The Management, Staff and Volunteers play a significant role in Milford Care Centre by giving compassion and support to those in need of their care.
In 1981 the Salesian Fathers commenced Our Lady Help of Christians Parish and provide a Chaplain to Milford Care Centre.