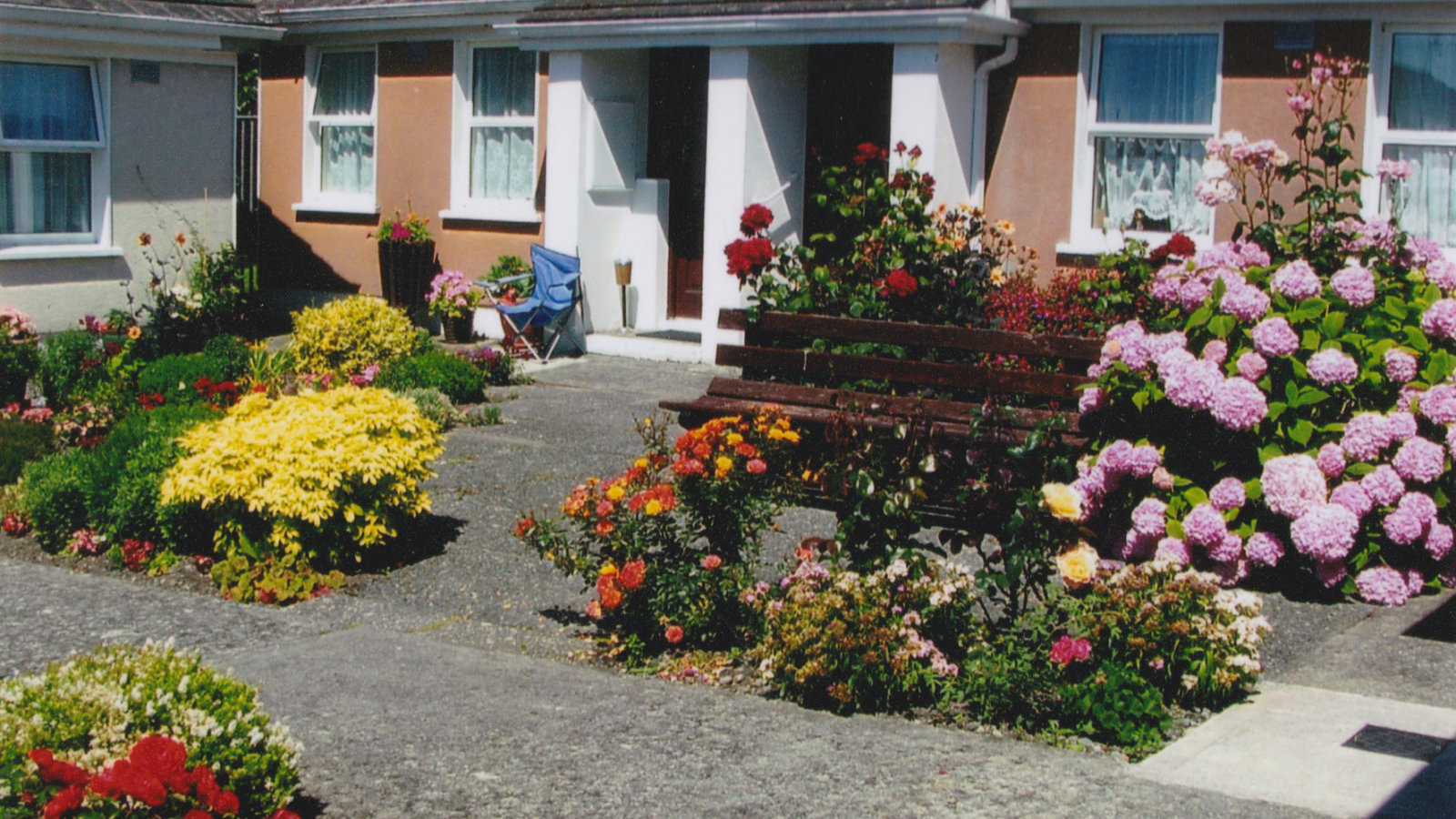 The Little Company of Mary was invited to St. Canice's Parish in Kilkenny by Fr. Pat Comerford PP. Sr. Catherine Walsh was assigned as administrator to the new project of Sheltered Homes for the elderly. She arrived in Kilkenny in June 1990 to a "Building Site". Under her leadership with a few volunteers the place took shape. The 20 houses and part of the central building were built which was completed at a later stage.
They painted 20 houses and made 96 pairs of curtains together with many visits to furniture stores as well as tidying the garden. Sr. Camillus joined Sr. Catherine in August. The first residents were admitted in September of that year. In August 1991 Sr. Noreen joined the group. While Sr. Noreen worked as a Clinical Nurse Manager in Waterford University Hospital she was there in the evenings and weekends.
After much fund raising and some help from The National Lottery the central building was completed in 1993 with an Oratory, Offices, Laundry, Kitchen, Dining Room and Day Care space,  which meant that the full complement of residents could now be accommodated and Day Care commenced. Sr. Mechtilde joined the group. Unfortunately Sr. Camillus died suddenly around this time. Later Sr. Alice and Sr. Moira joined the community.
Each resident had their lovely home (Kitchen, Sitting Room, Bedroom and bathroom).
Their dinner was served each day in the dining room. Their laundry and light housework was done for them, any help they needed was given and their pastoral needs looked after.
In 1998 Sr. Catherine was awarded "Kilkenny Health Care Person" of the year. In 2012 when she was aged 80 years, she handed over the Management role to a Lay Manager. Sr. Alice and Sr. Moira went back to Limerick and Sr. Mechtilde went to live in Dublin.
In 2017 Sr.Noreen was made a "Hero of Kilkenny" for her contribution to keeping Kilkenny beautiful and the garden won an environmental award. Sister's Catherine, Noreen and Moira still live there in retirement, being active in pastoral care to residents and to those in the day care centre. Sr.Catherine has a prayer group and the people in the day care centre appreciate a communion service each day.