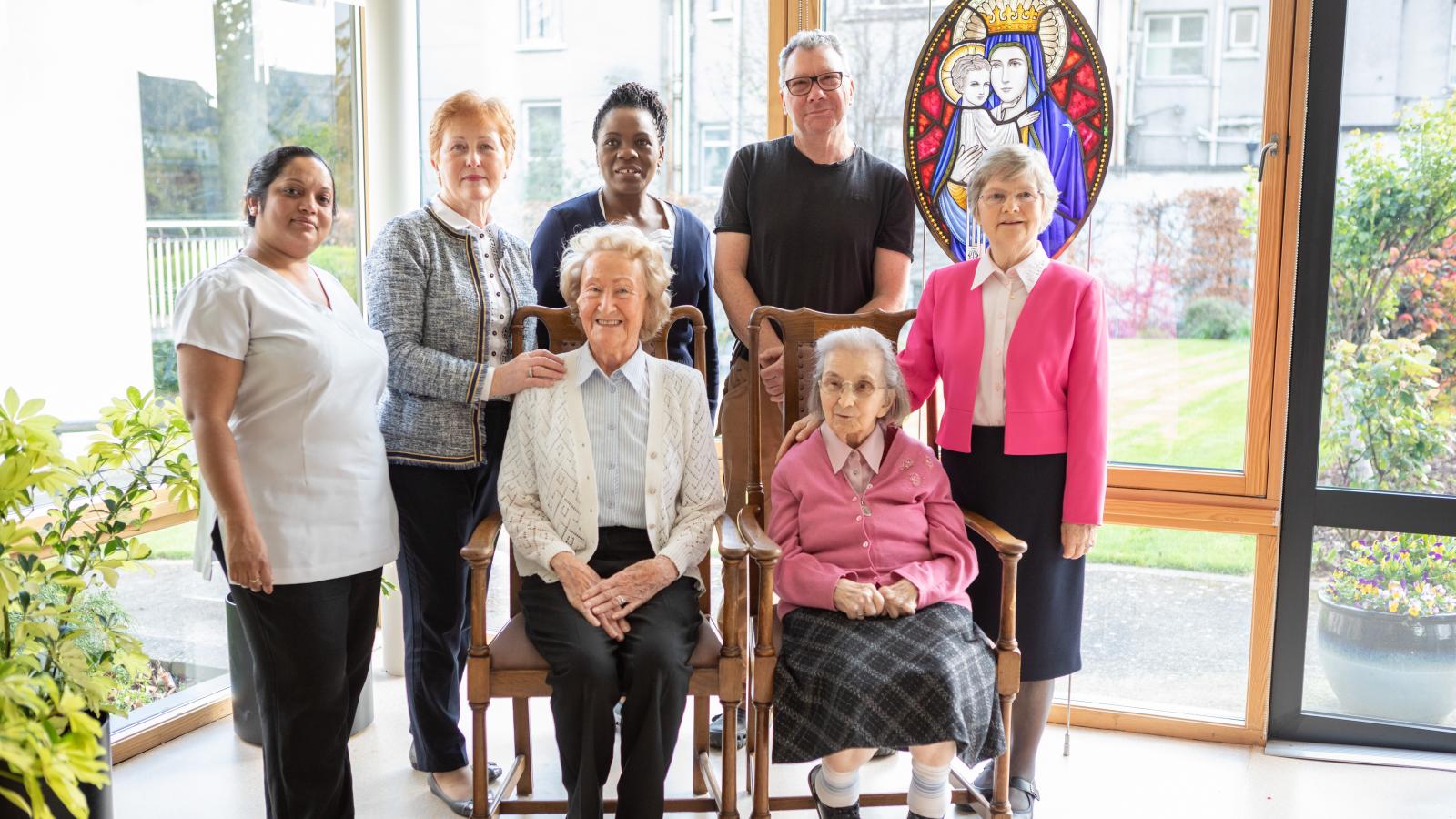 My name is Teresa McCluskey and I'm originally from Galway. I love activities based hobbies like walking and going to rugby matches. Shopping is also high on my list. Reading books. All family get togethers.
About me
I work as the Health care Co-Ordinator to LCM sisters Sacred Heart Province.
What does your work involve in the Little Company of Mary?
I visit all the sisters. Draw up care plans. Arrange all appointments and take a sister to a consultant appointment as required. Liaise with all outside agencies and family members
Why did you join the Little Company of Mary?
I worked at Mount Carmel hospital for 18 years. I love my work and I adopted the LCM charism. When the sisters were planning the future care of the communities, I was asked to assess their needs and put clinical systems in place to care for each individual sister; meeting all her care needs. So the sisters are cared for in their own home with dignity and respect.
What 3 things do you enjoy most about your work with the Little
Company of Mary?
I love to assist the sisters in their greatest need.
I educate the carers to a standard whereby the sisters receive a high quality of care.
I love to sit with a sister and share her life story.