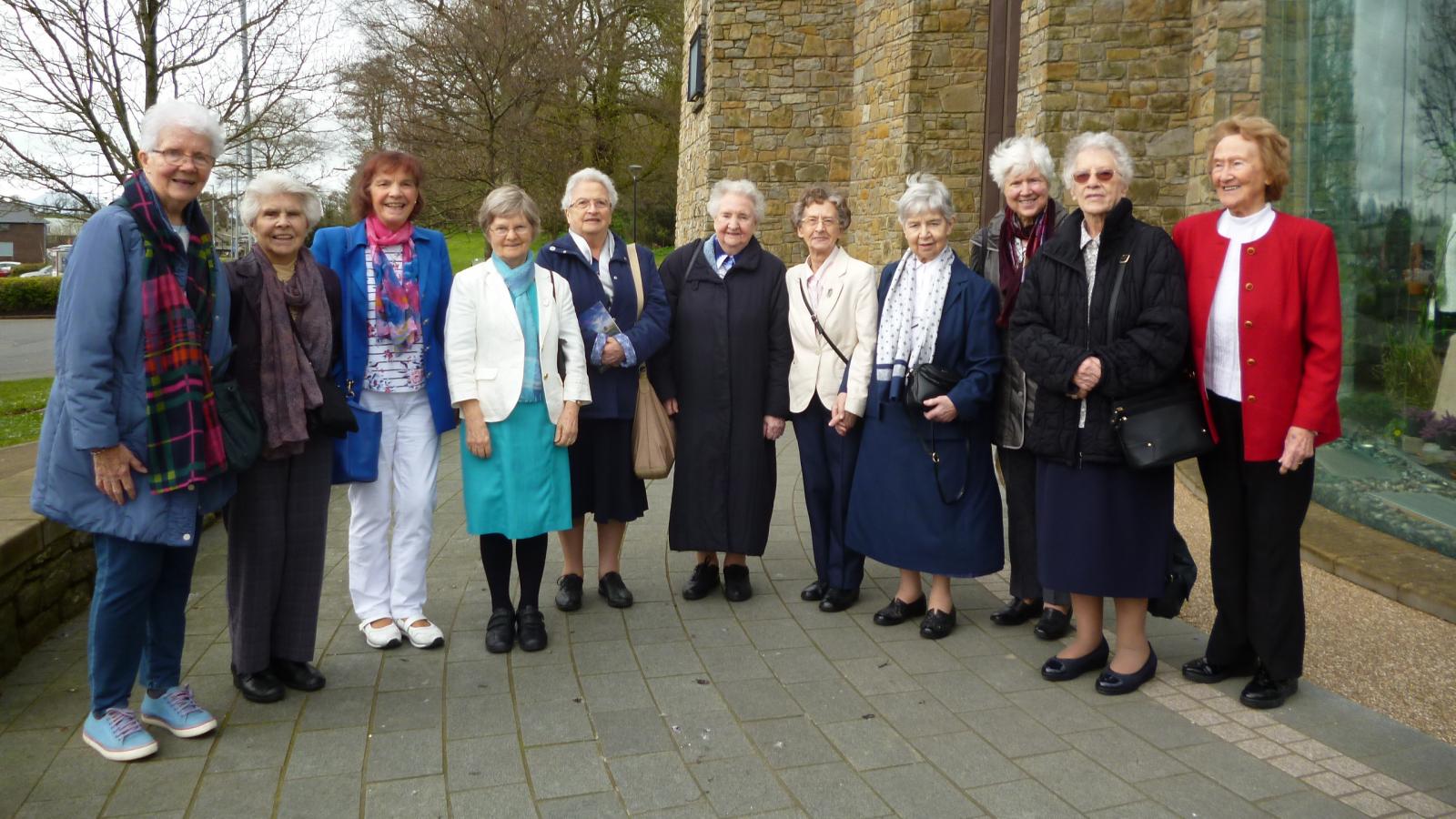 Some of the Little Company of Mary Sisters from Dublin and Limerick and one of our staff went by mini bus on a pilgrimage to Downpatrick.
It was a lovely day for travelling and we saw the beautiful scenery along the way.
We visited St. Patrick's Centre where we were welcomed by the staff. We were given a guided tour of the centre and heard all about what Saint Patrick suffered when he was captured as a young person and brought to Ireland as a slave. We also saw the wonderful exhibition of the life and spirituality of Saint Patrick our patron Saint.
We had a lovely lunch at the Centre. We then visited the Church of Ireland Cathedral and heard all about the history. It was built on the site where the Benedictine Monastery was in 1183. We visited the nearby graveyard and prayed at the grave where Saint Patrick is buried which is close to where Saint Brigid and Saint Columcille are buried. We stopped in Carlingford on our return journey for refreshments. It was a very enjoyable day for all.