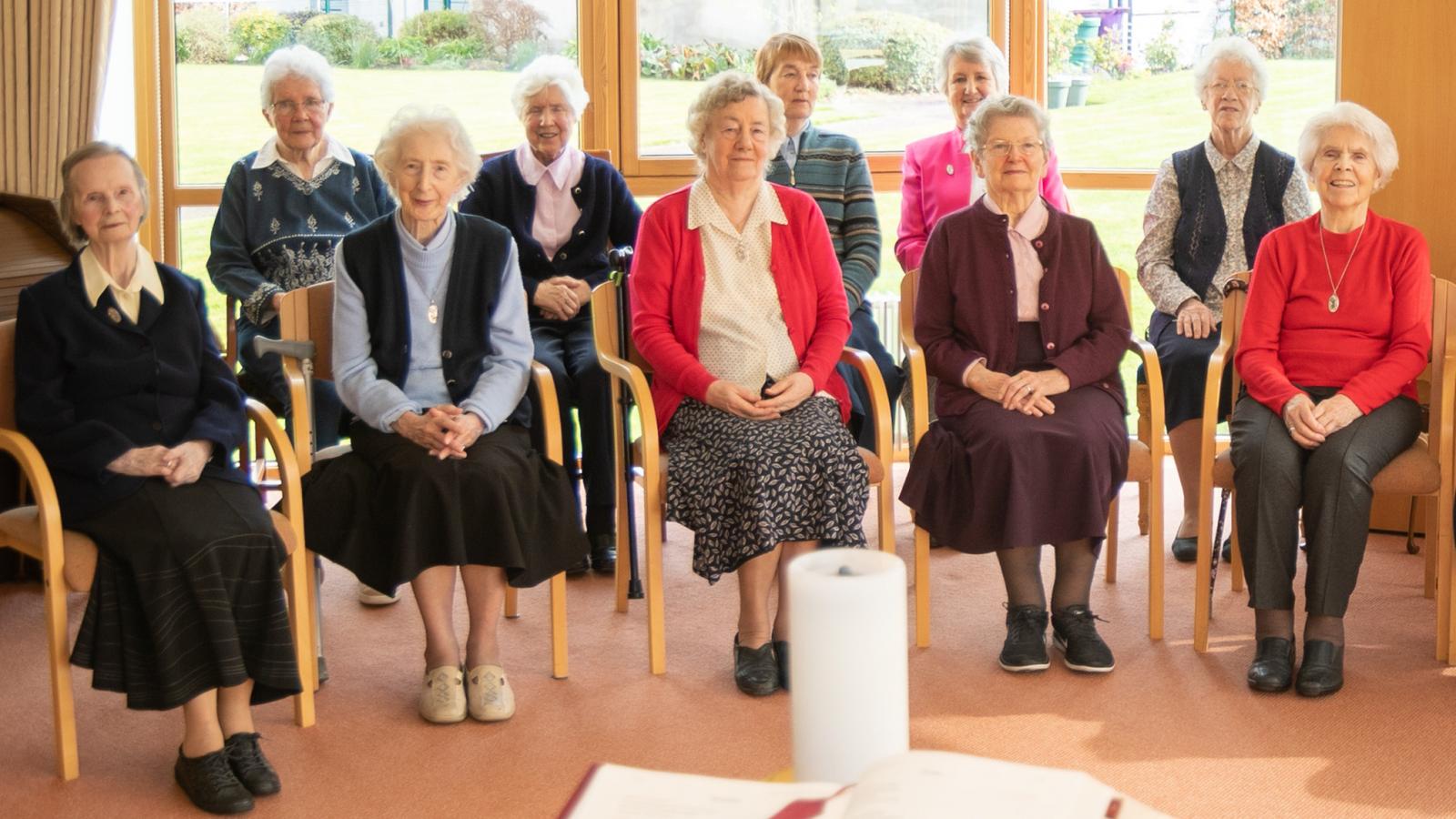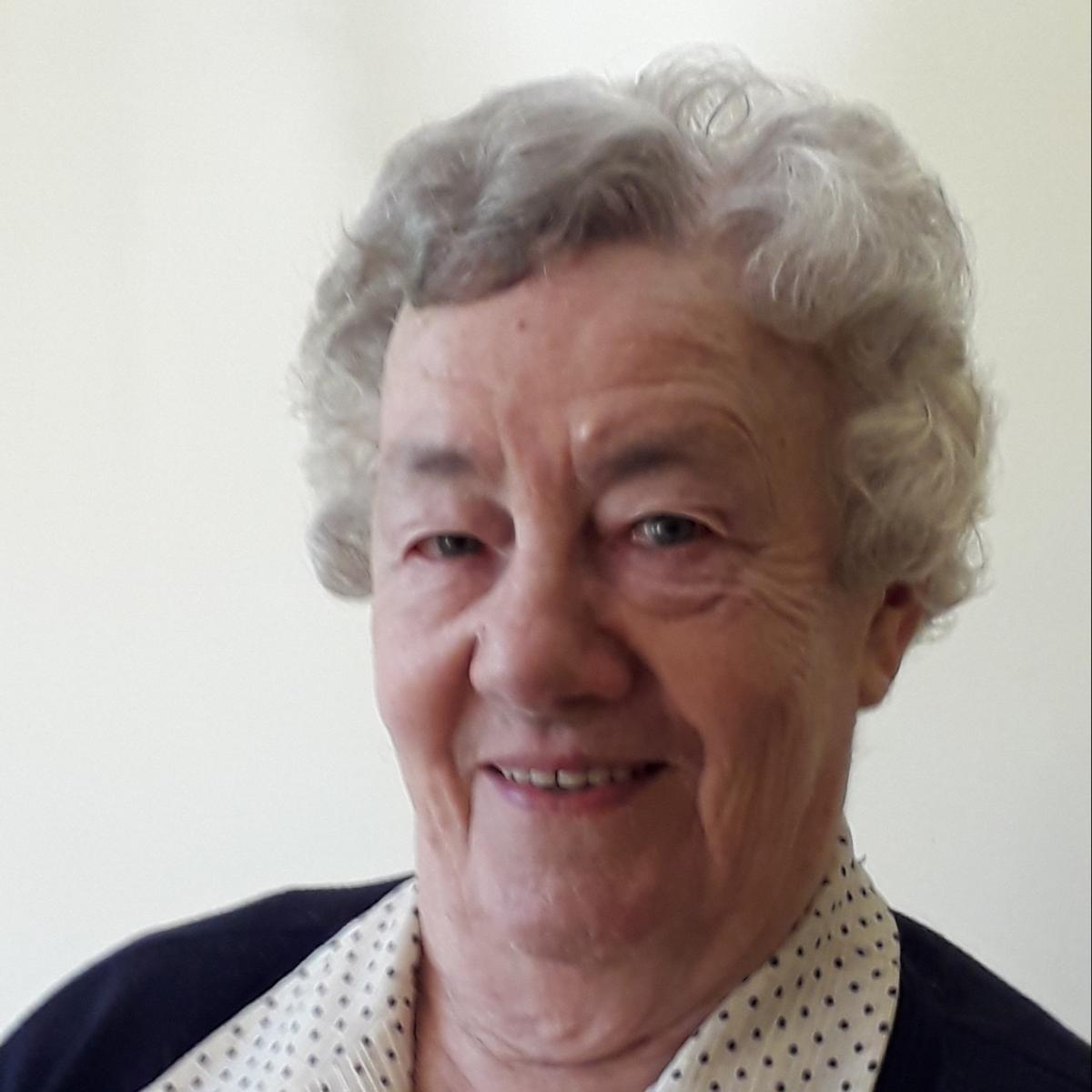 My name is Phyllis Donnellon, I come from Co. Clare and I am living now in Milford House, Castletroy, Limerick.
My hobbies are music, walking, dancing and singing.
Why did you join the Little Company of Mary?
I went to the Secondary School with the Brigidine Sisters in Mountrath. I had a twin Sister who died at age 9 years. When I left school I helped my brothers on the farm. I got a sore led and I went to St. John's Hospital in Limerick as a patient. While I was there I met some of the Little Company of Mary Sisters who were nursing there and got to know about them.   
When I was age 27 years, I decided to enter with them in Milford House, Limerick.
After some time I trained as a Nurse in St. John's Hospital Limerick.  I worked in Mount Carmel Hospital, Dublin as a Ward Sister, in Calvary Hospital Galway as Director of Nursing and later in Milford Nursing Home in Castletroy.
What does your work involve in the Little Company of Mary?
I visit Patients and meet some of their relatives in the Nursing Home and Hospice.
What do you enjoy most about your work with the Little Company of Mary?
I enjoy meeting, talking, listening and helping people who are in need.

I loved nursing and working in the different Hospitals that I have been in.